Another year has come and thankfully gone.  2020 wasn't all bad, at least not for me. My heart goes out to those who lost someone to the notorious Covid.
Looking back at the year I had hopes of being fucked by many more men than I did and getting more comfortable with women;)  I went to one particular party in 2020 where I was rocked by a woman who knew how to eat another girl, me. WOW! I sucked my first pair of breasts in Payton Hall who has become a good friend and hot sex partner.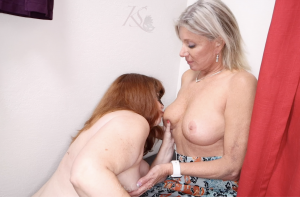 For you who like to keep tally like my husband does. I was penetrated and fucked by a total of 13 strangers who took me to bed.  Most of them banged me inside of an hour of meeting me. I'm not a sure thing but pretty close;)
I had extramarital sex with 23 people including 2 very sexy ladies challenging my bi side.
I had around 37 extramarital sex experiences considering a few of the guys fucked me a few times;)
I know that sounds like a lot but it wasn't even close to what I was wanting and what I did in 2019.  I was a much dirtier slut then.
Thank you to the guys who stuck with me and to the guys who chat with me consistently.
I plan on getting nasty this year with many more fuck buddies, taking many more cum creampies in my pussy and down my throat.